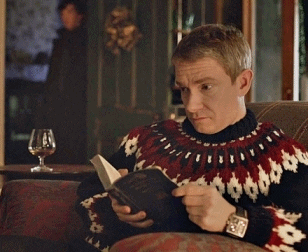 Today out of nowhere, I realized that I really missed book blogging. It just hit me that my current read was giving me feels and I wanted to share with you guys. I tried to pick up blogging after absences before, but it just didn't feel right. My last post was 8 months ago. I fell out of love with blogging, it began to feel more like work than fun.
I've decided that as much as it pains me to do so, I am going to start this blog fresh. Square one. Count this as a first post. I haven't decided what to do with my old posts yet, but slowly they will disappear off this blog. I need a clean slate and not be reminded of the past. I think. No that it was bad, I just feel I need to start over.
I plan to participate in Dewey's 24 Hour Readathon, but I also have to work that day, which sometimes starts me off in a reading slump because most of the day is already gone when I can start. But I've been reading some great stuff lately, so there is hope.
What I'm reading: I have been trying to get through Poldark by Winston Graham for ages, because I want to see the PBS miniseries. (Always read the book first!) But since I actually own the book, I keep pushing it back when my library holds come in. But it's good, and I will finish it. Columbine by David Cullen. It's basically a journalists perspective/research on the shooting. It's intense, and I can't wait to be done with it for many reasons. Salt to the Sea by Ruta Sepetys. It came in today and I plan to start it this evening. I know very little about it, except that it's set during WWII. I have a feeling going into it blind is best.
Reads I am looking forward to: Yet unknown last book club of the season. I know it will be a Maine author, though. Wolf by Wolf by Ryan Graudin. This was my birthday gift to myself. It's an alternative history where Japan and Germany have won WWII. They hold an annual motorcycle race and the winner gets to meet Hitler. A teenage girl enters the race with the goal to kill Hitler if she wins. Sounds amazing, right? I still have two library holds that could come in, so it may take me awhile to get to this one. I should probably finish Poldark first.
What I'm Listening To: I have been obsessed with Laurence Fox's album Holding Patterns. It's kind of like Coldplay, but not really, because I hate Coldplay. He has this raspy, brooding, voice, and a British accent. It speaks to me these days. I've also been playing Phidel's album Qi a lot. Basically been rotating those two albums for about 3 weeks.
What I'm watching: I've been rewatching the entire series of Downton Abbey the last few months. I just started season 3. I'm not ready for all the sadness! I've also been catching up on Inspector Lewis, my current favorite British drama. Laurence Fox stars in it, which is how I found out about him and eventually his album. Last night, for the first time ever I watched Rupaul's Drag Race. I feel like I should feel guilty, but it may be the best show I have ever seen, and yes, I am saying that without irony or sarcasm.
What have you all been doing?